World News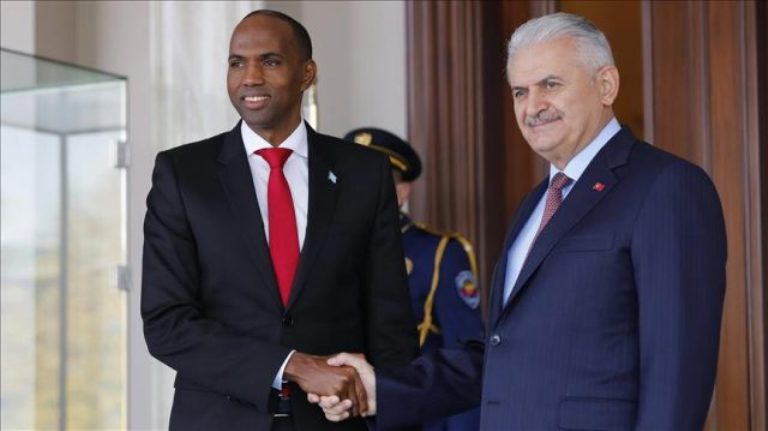 Turkish Prime Minister Binali Yıldırım met with his Somali counterpart Hassan Ali Khayre during a one-hour meeting to discuss bilateral relations, regional and international issues
Qeybta World News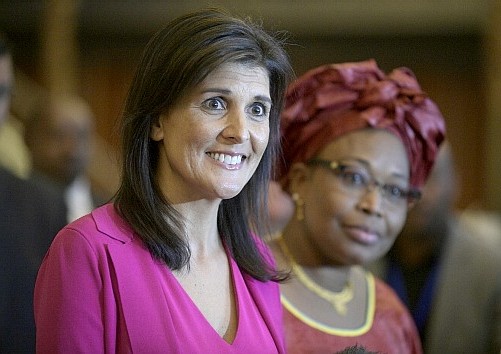 The United States and the African Union (AU) have vowed to partner in countering violent extremism on the African continent. The U.S. mission to the
World News Archives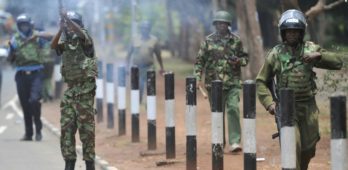 7 dead in Kenya school shooting
- Oct 14, 2017
NAIROBI — Gunmen shot dead seven people, including six students, in a raid on a high school early Saturday that appeared to be a revenge attack by a student who ...
---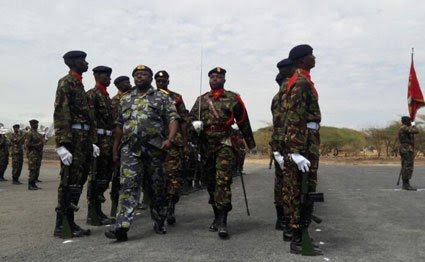 Kenya honours fallen KDF soldiers
- Oct 14, 2017
The Kenyan government has commemorated Kenyan soldiers who died protecting the country against terrorist group Al-Shabaab. Defence Cabinet Secretary Raychelle Omamo Saturday led thousands of Kenyans in marking this year's Kenya ...
---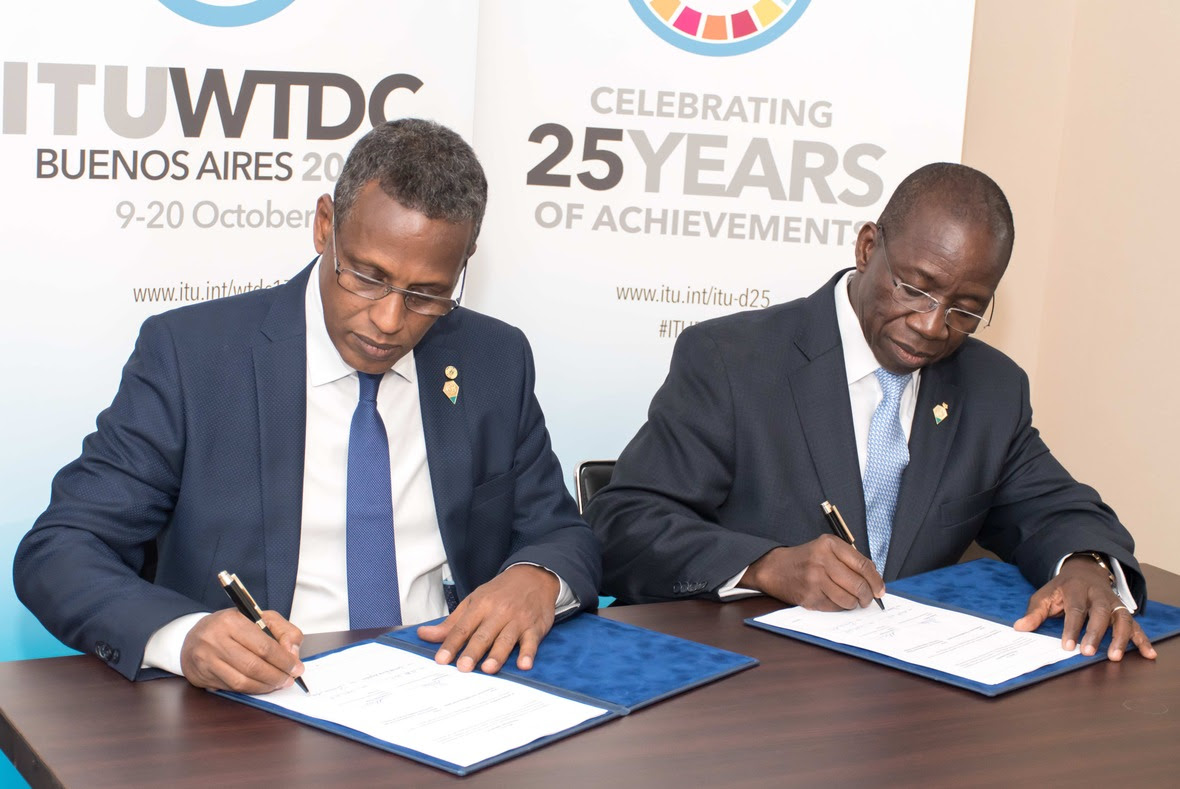 Ministry of Posts and Telecom signs agreement with ITU.
- Oct 14, 2017
The Ministry of Posts, Telecommunications and Technology has signed a cooperation agreement with International Telecommunications Union (ITU) at the World Telecom Development Conference in Buenos Aires, Argentina. The Agreement sets the ...
---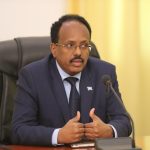 Somalia 'slams deadly terror attack in Las Vegas
- Oct 2, 2017
Mogadishu, 02 October 2017 - On behalf of the Federal Government and the people of Somalia, president Mohamed Abdullahi Farmajo sends his sincere condolences to the families of the victims ...
---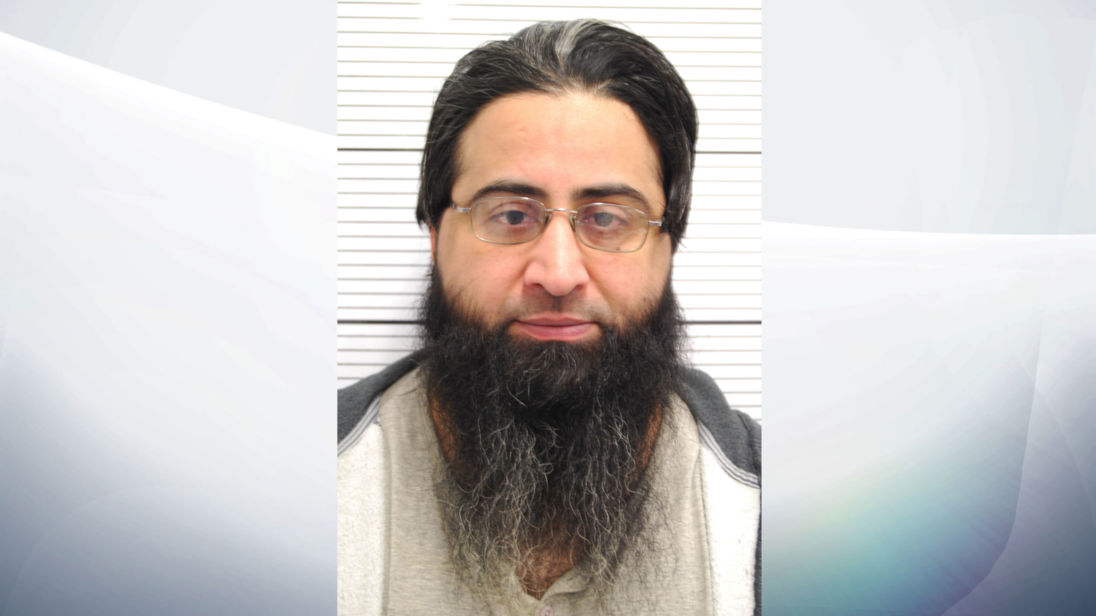 Islamic preacher jailed for telling children to join IS.
- Sep 28, 2017
Kamran sabir (40) from stoke on trent spoke infront of the black IS flag. He used the words "The kuffar (unbeliever) will attack you and kill you", misguiding them to ...
---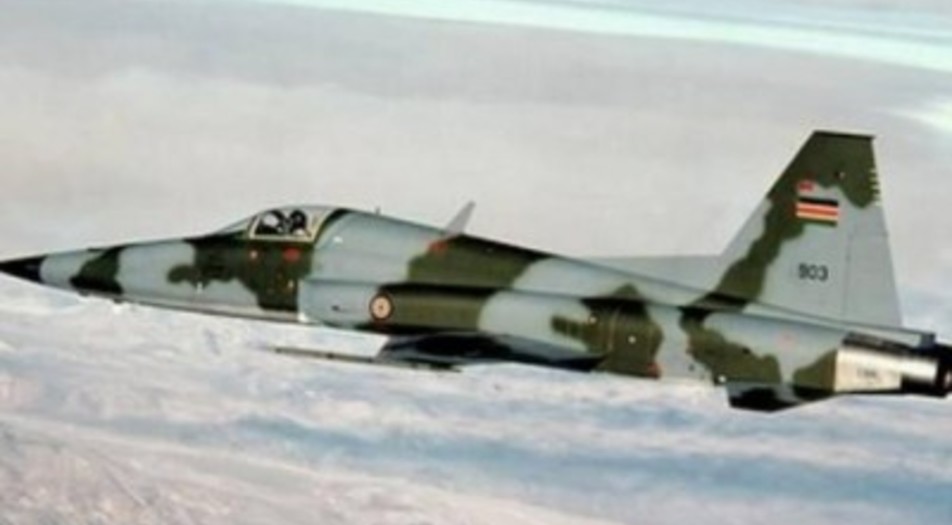 UPDATE: Kenyan jets kill six people in Somalia
- Sep 27, 2017
MOGADISHU – Kenyan warplanes targeting Al Shabaab bases on Tuesday, has killed six people and four others injured near Badere town, some 400 km southwest of Mogadishu. The jets bombed Takaro ...
---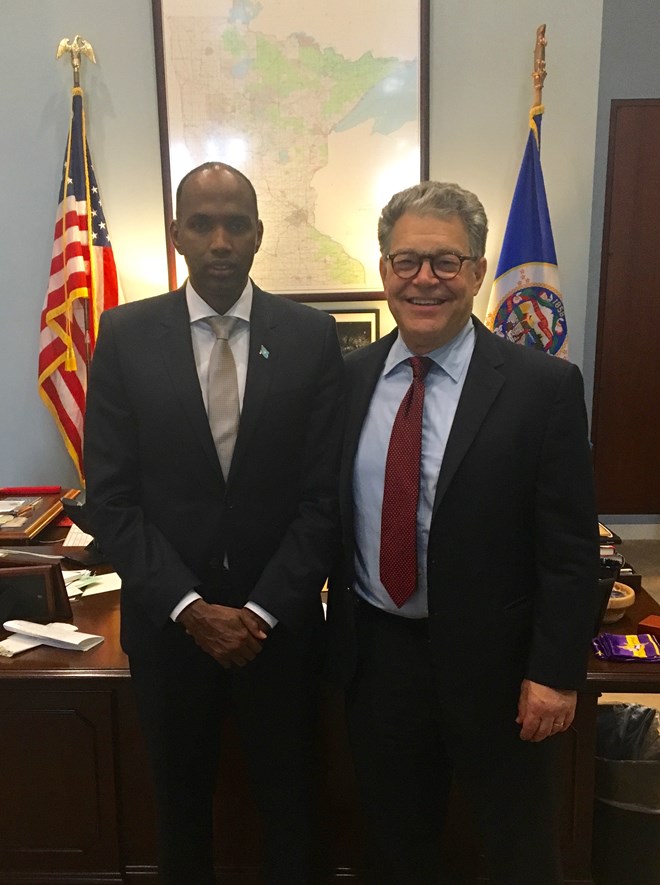 US Sen. Al Franken meets with Somali PM in Washington
- Sep 27, 2017
WASHINGTON –This week, U.S. Sen. Al Franken (D-Minn.) met with Somali Prime Minister Hassan Ali Khaire at his office in Washington, D.C. to discuss the several issues affecting Somalia, including ...
---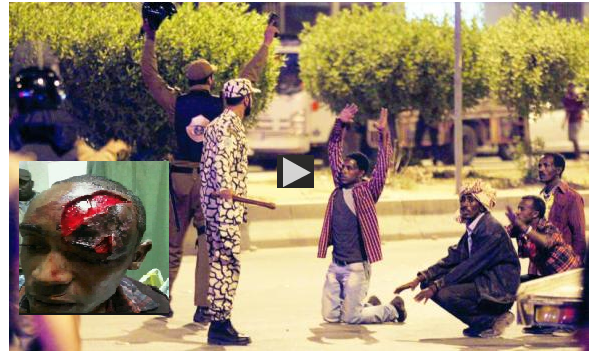 Ethiopia says hundreds killed in ethnic violence
- Sep 27, 2017
The Ethiopian government has revised the death toll rising from the ethnic clashes that hit the eastern part of the country. Information Minister, Negeri Lencho, on Monday said hundreds of people ...
---
« Previous Page — Next Page »